Lake Ann Elementary K-5
MISSION STATEMENT
The mission of Lake Ann Elementary School is to create a positive, safe, and caring environment that promotes high levels of academic performance, builds personal responsibility, develops cooperation, and fosters an appreciation of learning within members of our school community.
Mailing Address:

19375 Bronson Lake Rd.
Interlochen, MI 49643

Phone:

231-275-7730

Fax:
231-275-7735
Principal:
Secretary:
Quick Links:
SCHOOL CALENDAR (holidays, upcoming events, first and last day of school)
LUNCH MENU BELOW:
SCHOOL NEWSLETTER (read the most recent newsletter)
Other Links:
STUDENT ENROLLMENT PACKAGE (course list, enrollment form)
PARENT'S GUIDE TO KINDERGARTEN READINESS
ELEMENTARY HANDBOOK (a full list of rules and policies)
BEFORE AND AFTER SCHOOL CARE (click the link or call Rebecca at 231-275-7730 ext 3 or rtanner2@mhc.net)
PRE-SCHOOL PROGRAM (Paul Oliver pre-school info)

SET WITH MET (information about saving for college with "MET")
Accelerated Reader Links:
Alphabetical Order Book List - Manual Search for Books - Take an Accelerated Reader Test - Use "AR Home Connect"
Students Arriving Late: 9:11-10:10am = Tardy AM
Students Arriving After: 10:10am = Absent AM
Students Leaving Before 3:00pm = Absent PM
Students Leaving from 3:01-3:59pm = Tardy PM
Welcome to
Lake Ann Elementary!
Character Trait: Respectful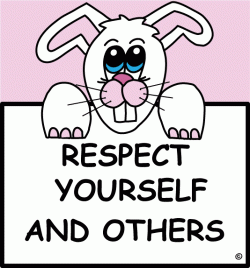 04/04: Welcome Back! 04/05: Girls on the Run 4-5:30pm 04/06: PRIDE Assembly 9:10am 04/07: GOTR 4-5:30pm 04/08: End of Marking Period
04/11: BC Superintendent Interviews 6:00pm, MS Computer Lab 04/12: GOTR 4-5:30pm "MIGHTY MINDS" Musical, Gr. 3-5; 7:00pm, HS Auditorium BC Superintendent Interviews, 6:00pm, MS Computer Lab 04/14: GOTR 4-5:30pm PTA Meeting 4:30pm 2016 Kindergarten Parent Night 6:30pm, LA Library 04/15: Report cards sent home PTA Family Movie Night 6:45pm

04/18: Board of Education Meeting 7:00pm at PR 04/19: GOTR 4-5:30pm "PAJAMA PARTY" Musical, Gr. K-2, 7:00pm, HS Auditorium 04/21: 2016 Kindergarten Roundup (by appointment) GOTR 4-5:30pm PTA Gym Sale drop off 04/22: PTA Gym Sale drop off 04/23: PTA Gym Sale 9-3:30 04/24: PTA Gym Sale 12-3:00pm
04/26: GOTR 4-5:30pm 4 Girls 4-5:30pm 04/27: Character Cafe 04/28: GOTR 4-5:30pm
Attention Regarding Our Reading Program:
If no image shows below, you must install 'Java' first.