2007 Math League Contest

The results are in:
Platte River 6th grade placed 3rd in our region (out of 9 schools)

Rory S achieved the 2nd highest individual score in our region
Congratulations!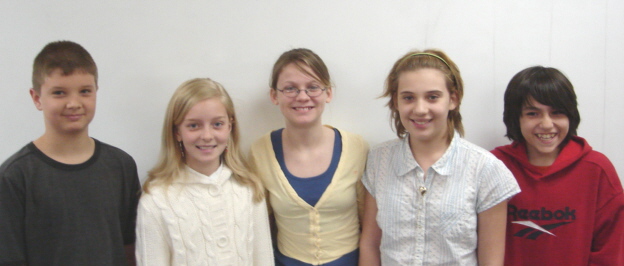 Top 5 math wizards
Rory S, Jordan N, Mary W, Cydnee B, and Brandon S
On Feb. 27, twenty-six 6th graders rose to the challenge of the Math League Contest. It requires students to tackle 40 tough math problems in 30 minutes.
Some approached the contest in a competitive spirit, while others did it just for fun. Everyone who entered received extra credit in math class for their efforts. Thank-you to all the students who participated!
See all of this year's scores at:
http://www.mathleague.com/reports/2006_07/grade678/MI_6.HTM